Greetings All!
I fell in love over Clessidra as soon as I saw the new Knitty, and found to my utter surprise that the only sock yarn in my stash with sufficient quantities was Regia Silk in a soft gray. I flip-flopped for awhile since I doubted that gray would do much for my already pasty legs, but when it came time to pick up stitches for a sweater-in-progress, I cast on for Clessidra instead.
This isn't the first time I have done cables, but I am finding the teeny traveling cables challenging... it is hard to keep the reverse stockinette areas as even as I would like. Nevertheless, I had the chart memorized somewhere around the third leg decrease and things are moving fairly smoothly.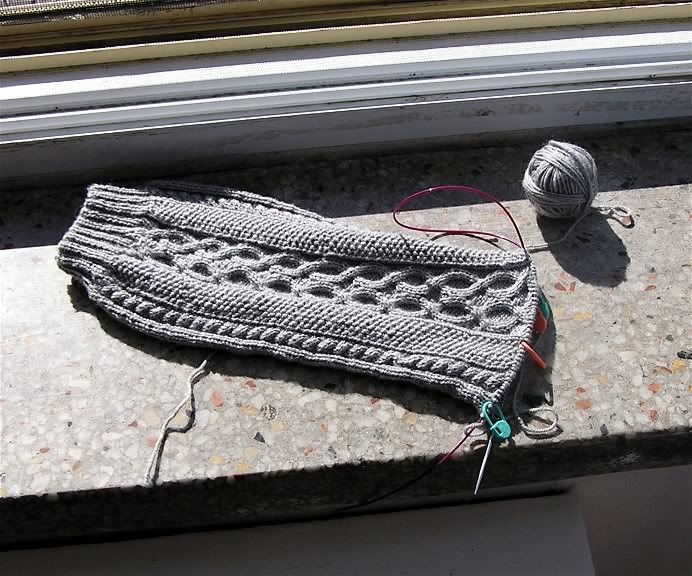 At the time of this picture I think I am just past the 8th leg decrease.
Some of you have stated concerns about your calves being more curvaceous than the designer's... my worry is the opposite: I have spindly legs, and while the sock seems to stay up fine when I test it out, I worry that in practice it will quickly sag. Is anyone considering sewing in elastic thread afterwards?
Anyway, I am happy to have found you all! I am drooling over all your luscious colours. Thanks for the inspiration!